Committees
Executive committee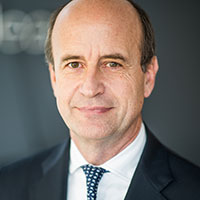 Jean-Pierre Hanin
Chief Executive Officer
Jean-Pierre Hanin has a licentiate degree in Law from the KUL (Catholic University of Leuven). He also holds a Master in Tax Management from the Solvay Business School and a LL.M from Georgetown University. He started his career as a business lawyer. He then joined various international groups where he took up financial and management positions, among which Chief Financial Officer and Chief Executive Officer of Lhoist Group, global leader in lime and dolime. More recently, he was Chief Financial Officer then manager of the Building Performance division of the construction materials group Etex. His functions led him to operate in various regions all over the world for over 20 years, and to carry out both consolidation and development activities.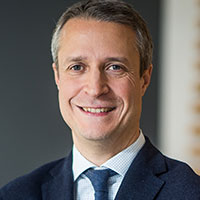 Jean Kotarakos
Chief Financial Officer
Jean Kotarakos joined Cofinimmo as Chief Financial Officer, member of the Executive Committee and Executive Director in June 2018. He holds a Master in commercial engineering from the Solvay Brussels School of Economics and Management. He first joined KPMG in 1996 as an Auditor. Between 1999 and 2007 he took up various positions ranging from Corporate Analyst to Head of Consolidation & Corporate Planning within the D'Ieteren Group. He joined the Belgian REIT Aedifica in 2007 and became Chief Financial Officer, member of the Executive Committee and Executive Director.
Jean Kotarakos is also executive lecturer in the advanced accounting course of the executive programme in real estate of the Solvay Brussels School of Economics and Management since 2010.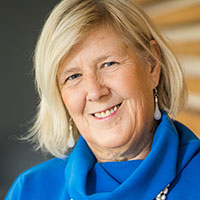 Françoise Roels
Chief Corporate Affairs and Secretary General
Françoise Roels is responsible for the Legal & Compliance, Tax, HR, CSR & Innovation and Information Management teams. She is in charge of the Secretary General of the Company. Besides that, she is responsible for the shareholders relations in the context of general meetings and for the interactions with the Belgian financial control authorities. Before joining Cofinimmo in 2004, Françoise Roels worked for Loyens, Euroclear / JP Morgan and the Belgacom Group. She was responsible for fiscal matters, Corporate Governance and the legal management of subsidiaries. She obtained a Law Degree and a degree (candidate) in Philosophy (RUG, State University Ghent 1984) and a Tax Degree (E.S.S.F. Brussels Ecole Supérieure des Sciences Fiscales 1986).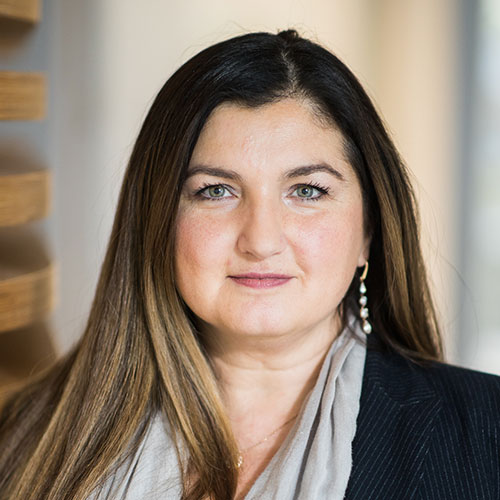 Yeliz Bicici
Chief Operating Officer Offices
Yeliz Bicici joined Cofinimmo in 2008, first as Property Manager, then as Area Manager and as Development Manager, before becoming Head of Development in 2014. She contributed decisively to the development of important projects for Cofinimmo. She is responsible since 2018 for the office portfolio, the distribution networks and the Public-Private Partnerships, as well as for the group's overall Real Estate developments. Before that, she worked at Robelco and Uniway. Yeliz Bicici is an interpreter (Mercator 1997) and holds a double Master in Real Estate (KUL 2009 and University of Antwerp 2012).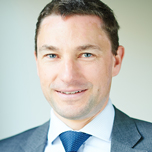 Sébastien Berden
Chief Operating Officer Healthcare
Sébastien Berden started his career in 1998 at KPMG as a financial auditor and then became a Corporate Finance Consultant. He joined Cofinimmo as Investor Relations Officer in June 2004. He became Business Development Manager in 2006, before taking up the Head of Healthcare position in 2011. He is responsible since 2018 for the Business Development, Asset Management and Property Management of the group's healthcare real estate portfolio. Sébastien Berden holds a Master in Applied Economics from the University of Antwerp. He is also a certified financial analyst and completed a Program for Leadership Development at Harvard Business School. Sébastien Berden also holds a postgraduate degree in Hospital and Care Management from UCL.
Audit committee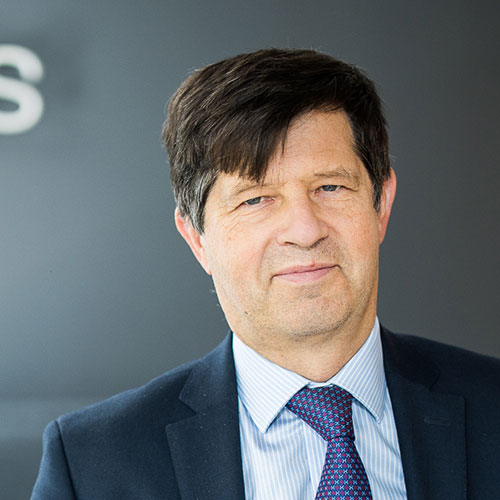 Xavier de Walque
Chairman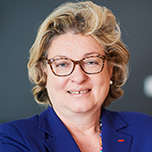 Inès Archer-Toper
Member
Benoit Graulich
Member
Appointments, remunerations and corporate governance committee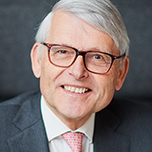 Jacques van Rijckevorsel
Chairman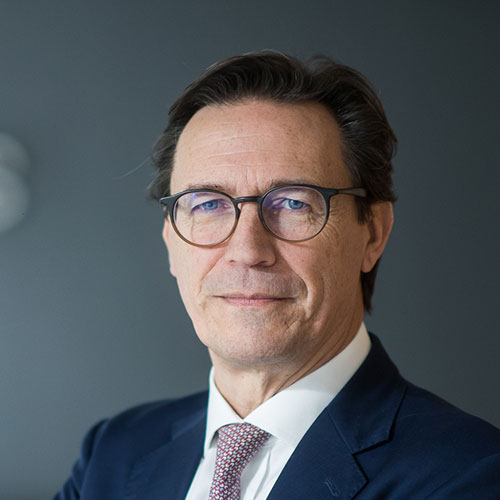 Olivier Chapelle
Member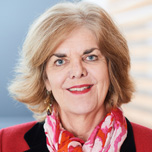 Diana Monissen
Member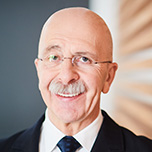 Maurice Gauchot
Member